IN MY TRUCK. I did a single exhibition run to see how it'd fit in a typical FAST (Fun Autocross Society of Tampa) autocross layout. Ran one single run and got a 39.9, and would have finished 63rd out of 72, including beating a pair of mustangs, an A/C cobra replica and a few miatas. They were all newbies though. :P

http://www.youtube.com/watch?v=4iy7S63Wst0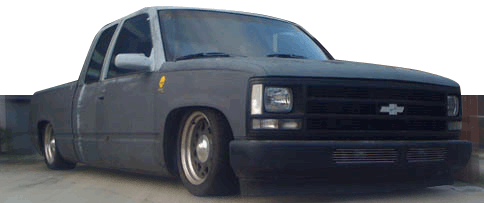 She's coming along. Just need some new paint and some interior work.