I am thinkin about new wheels for the GMC. I'm not goin bigger, actually thinkin about goin smaller, but with big meats. Cant decide if I want to do 17's all around with some big fat drag radials, or if I want to do 20x8's in the front with meats and 20x15's in the rear with a deep dish and big ole meats.

Here's a pic of the truck.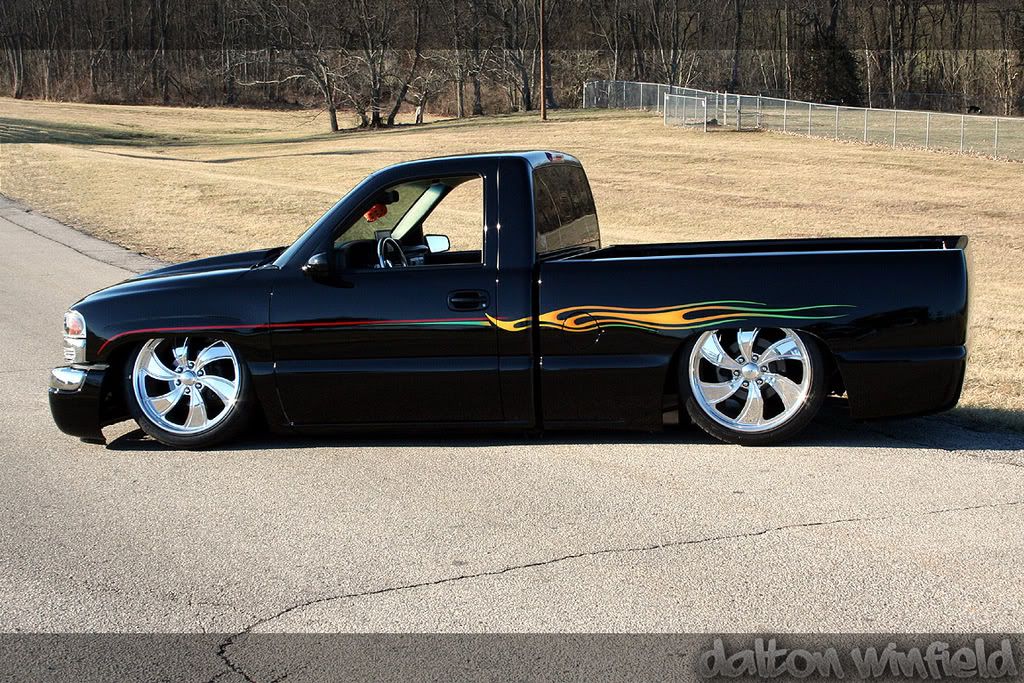 and the wheels that I'm thinkin of. If you think another set would look better, photoshop those. Thanks.

These in 17's maybe 20's????



or





I dont know if these would look best in 20s or maybe 17's





http://www.lexistreets.com
http://www.myspace.com/flamedsierra