Well new to me anyways. 33x15.5x15 Super Swamper TSL/SX on 15x10 steel wagon wheels.

The truck is an 02 Edge 2wd, no lift just cranked t-bars. Had to trim a little off the bumper and inside fender lip.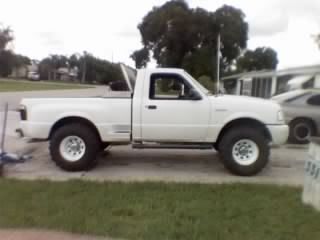 And after a lil test drive: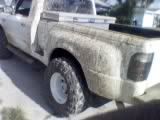 Also, should I leave the rims white, or paint em black.



1993 Dodge Dakota Extended Cab
Falling apart. Need's ball joints, bushings, brakes, exhaust, tranny pan gasket, roll pan welded back on, 4-link, new notch....You get the picture. One of these days I'll finish it...or burn it.

http://www.minimadness.com