So the truck is mostly painted (still have to do the grill and bumper) and just stumbled upon some wheels I've always liked at a price I couldn't pass up. Even with the purchase and modifying of the $400 adapters, I came in way under budget of other wheels/tires I was looking at. These are from a 2010 Corvette. 245/40/18 (18x9) and 285/35/19 (19x10). Will probably switch to 275/40/19s out back when these need to be replaced later this year. Just need to get a sway bar installed out back, having some very slight rubbing on the inner fenders of the bed during tight cornering (which I do too often).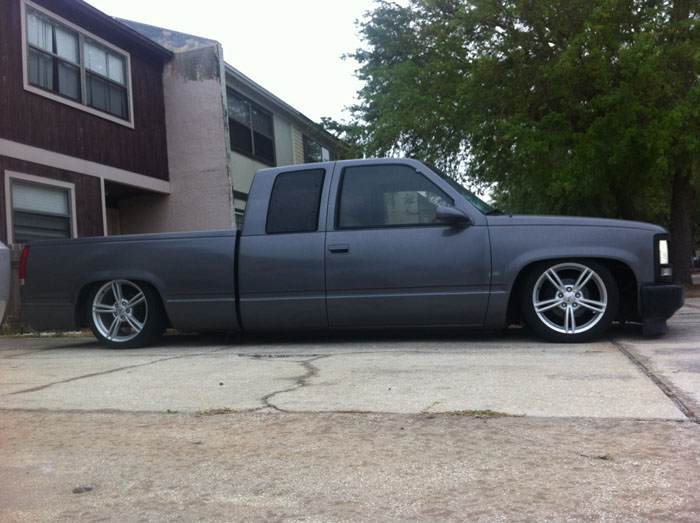 Love the new fatness out back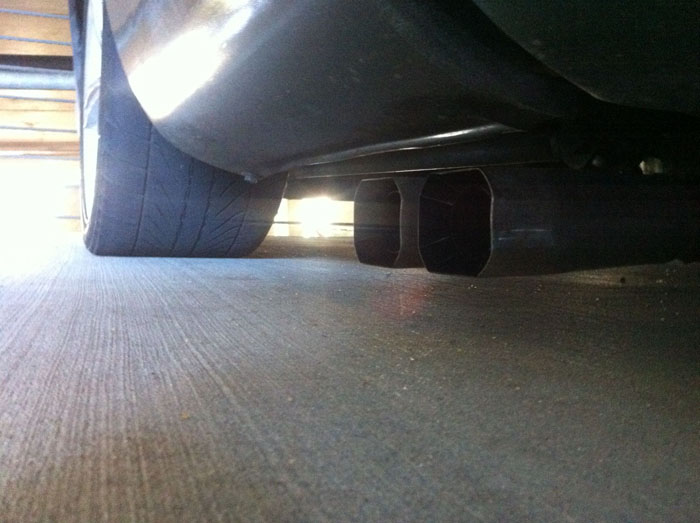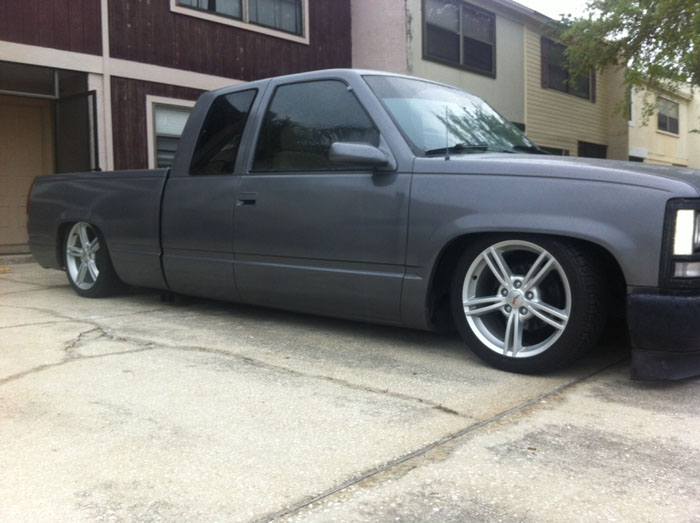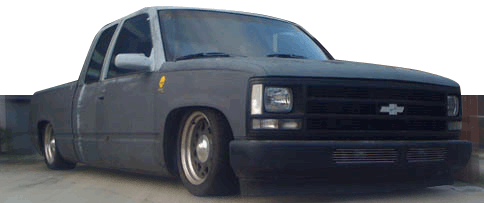 She's coming along. Just need some new paint and some interior work.