Looks like ill be buying my dads truck here soon so the SS has to go.
1990 454 SS
about 75,000 original miles
Id give it an 8 out of 10 overall. If anyone is interested i will get together a complete list of mods and pics. Just dont have time to list it all right now.
ive been watching ebay lately and id like to get about $9500 for it but id be willing to lower that depending on what accesories the buyer wanted.
But anyways lemme know if anyone is interested before i list it on ebay or autotrader...etc.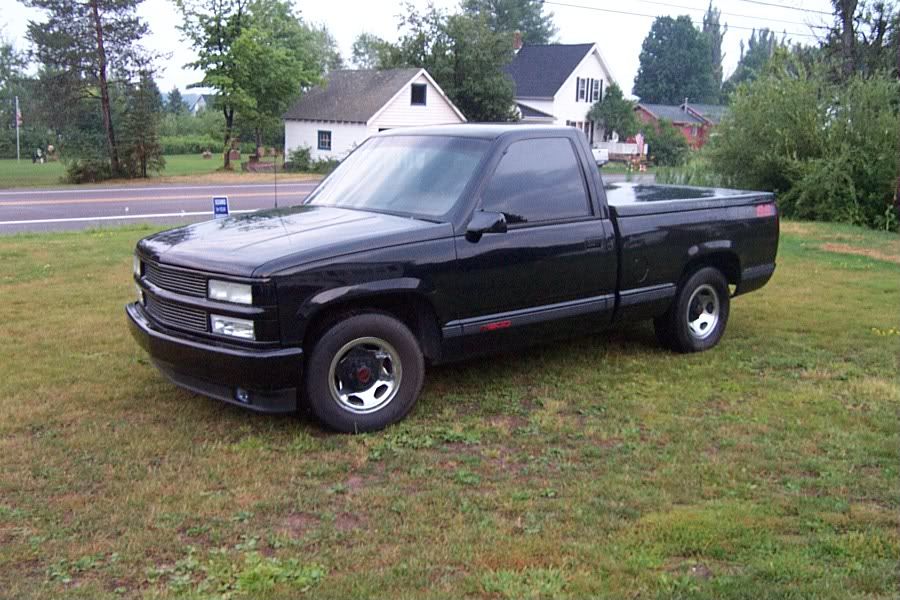 1990 454 ss 2-4 drop, custom grill, rollpan....
1989 silverado: bagged, bodydropped, shaved, suicide doors, LS1/4l60e, 20" intro hammers/BFGs